WARNING:
99% Of Online Income
"Gurus"
Are Dead Broke And Have No Business Teaching You
Anything
...
"World Renowned Online Income Expert, Liz Tomey, Reveals Proven "Profit Blueprints" That Have Turned Ordinary People Into Extraordinary Successes... Are You Ready To Be Her Next Success Story?"
I'm one of the few online income coaches who "talks the talk and walks the walk" and I'll show you exactly what I'm doing today to make money online, so you can do the exact same things...
RE:
I'm Speaking Out...
From:
Liz Tomey
Dear REAL Income Seeker,
I've got a question for you...
Have you seen the sales letters that start out with an opening like this
...
"If you've ever ever wanted to make money on the internet, but you have no product, no computer skills, little money and zero experience, then this will be the most important message that you'll ever read."
I swear I have seen that exact statement on just about every offer other there.
And how many times have you bought
THAT
product that promised to make you money even if... (
let's say it together here
) ...you have no product, no computer skills, little money and zero experience, and it was just a waste of time and money?
Probably more times than you even care to admit!
If you're like me, then you've probably ...
Bought every "how to make money on the internet" program under the sun, only to find out that almost all of them are a complete waste of time and money.

Become sick and tired of all the gurus telling everyone how easy it is to "get rich overnight" especially when you've been trying for months and even years with little or no results!

Been given advice from so-called "experts" that either flat out didn't work or produced pathetic results.
If you're tired of all the hype, the
crap ebooks
the
"gurus"
are pushing, and all the empty promises, then I'd like to show you
exactly what is working
and
exactly what will make you money
!
Doesn't that sound a lot better than buying this and that and getting no where?
I mean actually having
someone who has been there and done
that take you by the hand and actually help
you
?
For the last 7 years I've dedicated hours and hours each and every day to testing what is and what's not working.
Now I'm ready to reveal it all!
If you're sick and tired of the surface-level mumbo-jumbo and are ready for the down-and-dirty, nitty-gritty stuff that actually
WORKS
, then
I want to take you under my wing and become your mentor!
"Are You Ready To Stop Throwing Your Money Away, And Actually Use It To Succeed?"
Think about it...
All the
"gurus"
out there who are supposedly teaching you how to
"explode your business"
but for some reason they never actually show you examples from their own business?
Something is wrong with that, and
frankly I've had enough!
I'm fed up with all the smoke and mirror tactics out there...and
I'm really fed up
with those who
"tell"
you some big theory about making money online, but can't show you REAL things that are working.
I've grown tired of all the heartless, gutless marketers out there touting
"Big Pay Days"
and ridiculous monthly incomes when they're not even doing what they're teaching.
I'm stepping up and changing the game by opening up the
My Internet Income Coach
mentoring program, and
SHOWING
you things that are really making me and many other people money, and
SHOWING
you how to actually do those things.
No
smoke and mirrors here, and no guru theories!
Just real money making systems that really work and really make you money!
"How About You Get Help From Someone Who Really Cares About You?"
But why in the world should you listen to me?
How do you know I'm not one of those "gurus" who is just out to get your money?
Those are totally fair questions, so
let me answer them for you
.
Well first off, just take a look at what a few of my coaching clients have to say about me...
Dean Hall Says...
Paul Turner Says...
I'm by no means
"tooting my own horn"
here.
I just want to show you that not only do I talk the talk, but
I walk the walk
too...
And to top it all of...
I actually care about people!
I'm not in this business just for the money.
I can assure you of that...
I'm in this business for the joy of seeing my clients and customers reach their dreams of online success, and that's truly what separates me from the rest.
Does that sound like someone you'd like to work with? :)
"Are You Ready To Finally Get The REAL Help That You Need To Succeed Online?"
If you're finally ready to
quit wasting your time and money
, and get help from someone with
real experience in marketing and making money online
, then I want to invite you to become part of the
My Make Money Online Coach
mentoring program.
By being one of the lucky
500
379
members you'll get instant access to...
As you can see, you're literally getting
everything
I have ever created related to making-money online when you join the
My Make Money Online Coach
mentoring program!
As a matter of fact, I have actually taken
ALL
of my products offline,
ALL
of my coaching programs offline, and the only way you can get access to me and my products is to become a member of the
My Make Money Online Coach
mentoring program!
This is the only place you can get my products and services from, and when I release new ones, they will be in this site.
*
Why I have I done this?
Because I want to help you succeed in anyway that I can, so with this site
you're getting total access to me
, and I have put all of my teachings into this one site!
You pay one low monthly price and you get access to everything within this site
AND
me as your personal mentor...
"Okay, Liz, I Want You To Lead Me To Success And Get Access To Everything You've Promised Above, Buy How Much Is This Going To Cost Me?"
You think what you're getting here was mind blowing? Just wait until you see the measly price you're going to be paying...
First though let's break this down, so you can see REAL dollar values of what you're going to be getting...
| What You Get: | Value |
| --- | --- |
| Monthly Internet Income Training Workshops | $97 Monthly |
| Daily Personal Mentor Access | $197 Monthly |
| Weekly Live Mentor Access | $97 Monthly |
| Tomey Mind Product Vault Access | $2000 + $150 Monthly |
| On Demand Video Coaching | $97 Monthly |
| Premium Coaching Programs Access | $1200 |
| Ready To Go Money Makers | $1000 + $47 Monthly |
| Online Business Model Tutorials | $497 + $97 Monthly |
| Products With Rights Vault | $3000 + $47 Monthly |
| By Topic Internet Marketing Training | $5000 + $97 Monthly |
| Total Value: | $12,200 + $996 Monthly |
And no, that's not inflated pricing! As soon as you login
you'll have access to over $13,000 worth of products
, and with everything you get each month, that's another
$996 in MONTHLY value
.
So let's do some math here...
To get a personal mentor that you can access each day, and then once a week LIVE would cost you about $1,000-$5,000 each month.
Mentors are
NOT
cheap.
:)
To get the kind of monthly training and products I will be providing you with would cost you another $1000 a month
MINIMUM
!
Then throw in all the products that you'll get rights to, and you're looking at another $500 a month.
That's $2500-$6,500 each and every month!
But you know I'm not going to charge you that...
As a matter of fact how about I give you everything above for only
$99.95
$49.95 a month
!
Yep...
you read that right!
You wont pay the regular $99.95 a month price, but only $49.95 a month
...
... but this price is only available for a limited amount of time!
The price will be going back to the regular $99.95 a month fee
, so make sure and lock in this discounted price while you still can!
And to show you that I know how much your money means to you, I stand behind everything I'm offering you here! I'm taking all the risk off of you by
backing this with a 60 day money back guarantee
!
"Try The My Make Money Online Coach Mentoring Program For 60 Days, And If You're Not Totally Satisfied, I'll Give You Your Money Back...
It's That Simple!"
"Take Control of How Profitable Your Online Business Can Be - Starting Today!"
Now that I've shown you all you're going to be getting in this coaching program, and taken all the risk off of you and put that risk on me...
the next move is up to YOU
.
Seriously, if you've read this far, you know that you absolutely want to create an online business that makes you the kind of income you really deserve. All that's left is to
take the action to do it.
If you want to...
Stop buying every product under the sun..

Quit paying for high price mentors...

Take control of your financial future...
... Then, you owe it to yourself to take full advantage of this very limited, risk-free offer right now before I raise the price back to the regular price, and/or close the doors to this membership.
So do yourself a favor right now, pay your small fee of just
$49.95
a month, and
you'll get access to me, and everything I've promised you above!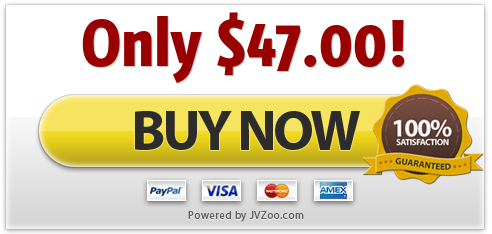 You may cancel your membership anytime by contacting me personally right from your member's area or within your PayPal account!
LizTomey.com Blog | Affiliate Program | Disclaimer | Privacy | Terms Compensation And Affiliation Affidavit | Contact: LizLive.com
*
The only things that wont be in this site are sometimes... not all the time... my NEW PLR offers, high ticket ($97) or more coaching programs, and sometimes...not all the time...things I partner with people on, and my website traffic courses. Many times you will even get my PLR products and products I partner with people on. You'll ALWAYS get WAY more than you'll ever pay for no matter what. :)
I'm here to help YOU!